After much procrastination, I have finished the "Wonderland" side of the Alice in Wonderland dome, all ready for the 2021 Ontario Gathering on April 23, 24, and 25th. It's going to be a great event, and you can read about it here: http://minisgathering.ca/
The time consuming portion of this was making the cards, that were going to paint the white roses red for the Queen.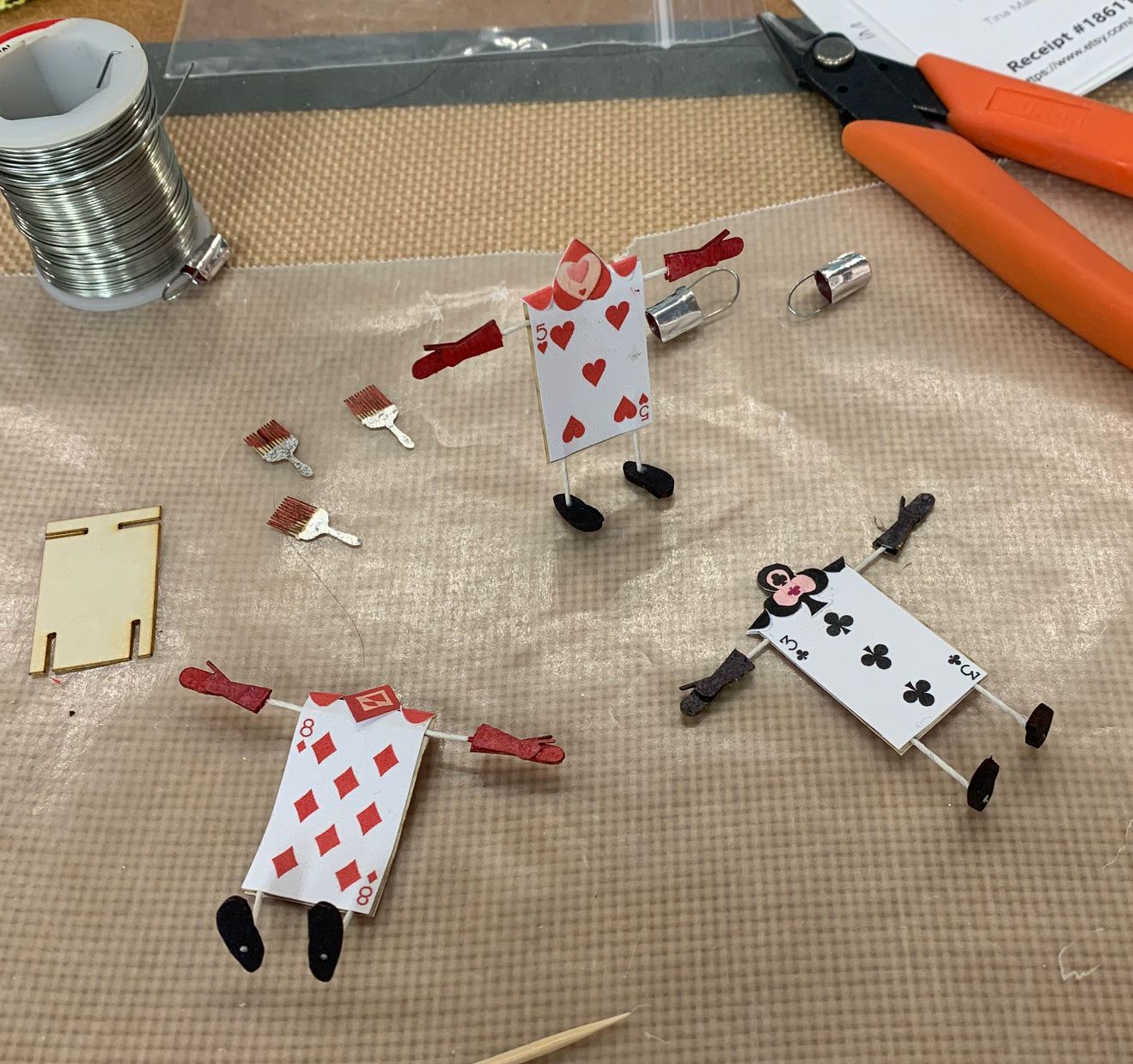 I designed the cards in a graphic program, basing them on the look of the cards in the Disney version of Alice in Wonderland. Not just the cards were required, but each one of them has to hold a paint brush, and, of course, needs a pot of paint. A little wire, and some prinities later, we have playing card painters.
The rose bush was made by stacking two 0-scale trees from the railroad store, and embellishing the resulting bush with some dollar store roses, which are wildly out of scale, but somehow look right in Wonderland. I hope my students have as much fun making it as I did.